Hello Polish Federation,
I wanted to make sure your federation was informed that the American Alpine Club is having the eleventh International Climbers meet this fall in Yosemite. We would be grateful if you could share this information with your members.
I have attached an application form and a photo you can use to promote the event.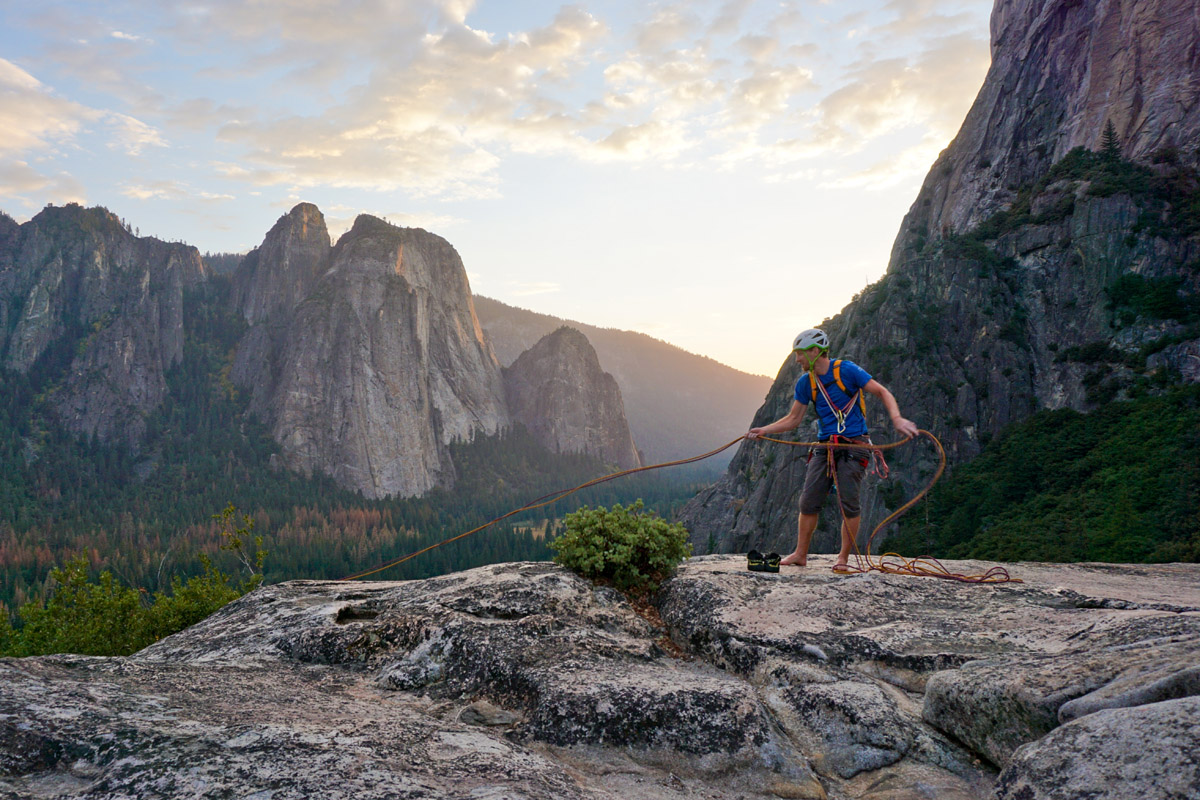 Photo George Cave Great Britain
Also more information on the event can be found at https://americanalpineclub.org/international-climbers-meet
American Alpine Club is now taking applications for the
2018 International Climbers' Meet
to be held in
Yosemite Valley
The American Alpine Club is hosting its 10th annual International Climbers' Meet (ICM), to be held the week of Oct 7th – Oct 14th, 2018 in Yosemite Valley. We will have three days of education programming, host climbers available for guidance, and, per usual, an international cast of characters that will be crushing Yosemite.
Applicants should have intermediate or advanced level experience with:
Placement and removal of protection
Multi-pitch rope management
At least two years of technical rock climbing
The ability to follow sustained 5.8 granite
Early Bird fee until July 31 is $495 USD per person.**
Beginning Aug 1, the fee will be $545 **
Your fee includes:
Seven nights and six days of camping at secluded Yellow Pines camp ground
Three gourmet catered meals per day from Sierra Gourmet catering
Six days of climbing in spectacular Yosemite Valley
Three optional instructional days hosted by AMGA certified guides and instructors
Pre-dinner mini-clinics on a range of technical topics
Nightly campfire for storytelling, socializing, and general carousing
Partner with other participants or experienced host climbers
Participants provide their own transportation to Yosemite Valley, California. A full roster will be sent to all participants for coordinating ride sharing.
International applicants: You will receive notification of the status of your acceptance by May 21st
USA applicants: You must be an AAC member to participate. You will receive notification of the status of your acceptance by June 18th
**Application Acceptance Policy: Once your application is accepted you will be charged a $50 non refundable fee to hold your place in the event. This $50 will go towards your total fee.
**Cancelation Policy: One half of fee will be returned until Sept 4th. No fee refund after Sept 4th
If the event is not full after the above dates:
WE WILL BE ACCEPTING APPLICATIONS UP UNTIL ONE WEEK BEFORE THE EVENT on a first come first serve basis, but SPACE is LIMITED.
To obtain an application go to https://americanalpineclub.org/international-climbers-meet
Submit attached application electronically via e-mail to icm@americanalpineclub.org
Questions? Contact: icm@americanalpineclub.org
For more information go to: https://americanalpineclub.org/international-climbers-meet